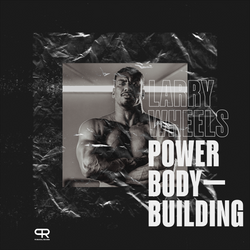 The goal of this program is simple. I'm trying to help you build muscle and strength. This is a 12-week program that will have you focus on the Squat, Bench, and Deadlift while testing your 1 rep max on these lifts three times before you're done with it.
The goal of this program is for you to increase your 1 rep max on the squat, bench, and deadlift while also adding muscle mass. You will see your strength increase, scale weight go up, and shirts fit tighter by the end of this program! This program includes:
Over 40 pages of content on power body building
Curated tips by Larry Wheels and his trainers
12 week workout plan with tips
Log book to track your progress (digital download)
Tips on recovery and nutrition
Its YOU versus YOU! Are you up to the challenge?