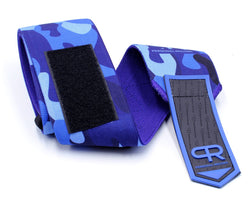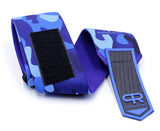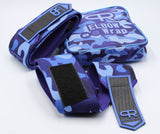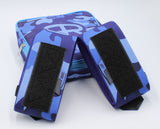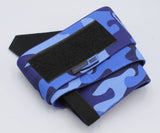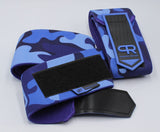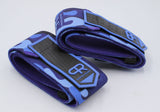 Product Features:

Triple Super Heavy-duty Construction.
Made from a high-quality blend of cotton, polyester and elastic.
3 times more elasticity than regular Elbow wraps.
Model comes in sublimation camo design and back side with smart look and matching with camo design solid color.
Reinforced stitching for maximum longevity.
Premium Quality loop and hook.
Strong, extra-wide Velcro fastening for easy adjustments and a secure fit.
Hook side velcro has a strong and modern look with rubber strap closure.
Extra strong thumb loop for quick fastening.
Left & Right combination Rubber puller indications designs stitched with velcro, part on elastic for equal wrapping of each elbow.
3 inches in width, approximately 36 inches in length.
When applying wrap, always pull from the wrap, not the strap.
1-year warranty on the wraps